Visual search means searching using the image search feature instead of Google's traditional text search. In image search, Google scans the image with artificial intelligence to understand its elements and produce the product or results you are looking for. From the ads expert you can now get the best choices.
90% of the information transmitted to the human brain is visual. When we shop offline, we use our eyes to find the product we want. Adding visually to a site is one of the megatrends for future sites.
Companies like Pinterest, Google, Bing and Amazon are the best visual search platforms. Each one has its own search capabilities and also features. If you sell home décor or fashion, your product should be optimized to appear on Amazon or Pinterest. On the other hand, Google understands animals, plants, places, books, and more.
Including visual search as part of your search engine strategy is certainly a worthwhile investment for the future. Visually in different forms of searches leads to cross-selling and more personalized shopping experience.
With various SEO add-ons like Rank Math, it is possible to parse information for search engine so-called in pre-cut form. This add-on automatically changes the ALT and title attributes to all images. Rich snippets increase the click through rate of search results and thus bring more traffic to your site.
Geographic Targeting
This topic is one of the most important local search engines but is also strongly featured in the broad match results. The site should always have a clear location, especially if it is related to a physical location such as a restaurant or a gym, for example. Your business may not be the top focus of reviews, but the search engine will show it in the geographic results or map results rows if it turns out to be the closest choice for the user.
Google is increasingly used to find specific services, especially for voice searches. When your site has comprehensive addresses, maps, and even directions to a brick-and-mortar store, you are often ahead of your competitors.
YouTube videos, business introductions, explanation videos, and intros and sales videos
You name it. Nothing is on social media, on the pages, and where videos are used to create better contact with the target audience than video. If you are not convinced, here are some statics from which you can roughly determine how many people are watching videos on different channels.
Videos provide a whole new way of marketing for content because of its multiple attractiveness over competing forms of content marketing; sound, text, image. One thing that compares different platforms, though, is that mobile devices are the medium for watching videos. 90% of Twitter video views and 60% of YouTube videos are viewed on mobile devices. According to research, about 60 marketers are trying out the video on some of their marketing channels this year.
Affiliate Marketing
Influencer marketing is slowly gaining ground in the marketing scene, but globally, influencer marketing is really common. The most common example of influencer marketing is, for example, tubers. Around the world, influencer marketers are gaining demand from big brands and entering into long-term contracts with various parties. Another typical example of influencer marketing trends is Instagram and product sponsorship by influencers there. Why not because the insta has a lot of people? Popular influencer marketers may have hundreds of thousands of followers. From there, it just favors sponsored products for videos and flowing gold.
SEO stands for Search Engine Optimization or Search Engine Optimization. If you don't know much about this before, it can be difficult to understand how important it is to rank high in search engines and then most often Google, but it doesn't have to be that complicated.
We in Google are everything, all the time. In fact, 80% of us googled a product before choosing to buy it. To rank, you need to optimize your business's website to make it visible to Google and to have Google sort it out as relevant to what the customer is searching for. The use of the google agency comes perfect.
Content
This with content is related to SEO. For a search engine to consider your website as relevant to the keyword the customer has searched for, you must-have content from which Google can extract information. This way, the customer can get the result that is most relevant to the search. When you start writing content/content, you should focus on the keywords that are relevant to the service or products you offer. Start with the most important and expand from there.
SEM
SEM stands for Search Engine Marketing or Search Engine Marketing. Unlike SEO which is "free" and runs on the organic search results, SEM is paid and deals with the ad positions in the search engine best known as GoogleAds. This is important to prioritize because of 20-30% click on the ads at the top of the search engine. Even if you have to pay for SEM, it's not enough to pay the most to get high, it's also important for Google that the ad is relevant and of good quality, so they don't lose credibility. One can quickly think that the best thing is to go for SEM instead of SEO because it requires less patience. It is nevertheless worthwhile to use both as it is this combination that can give the best effect. In addition, they boost each other so you get the best results.
Google Analytics
Google Analytics is free and provides the statistics you need to maximize your website's performance. Keeping track of the statistics of your website gives you the opportunity to post strategies that fit well with what you want to improve or achieve. If you want to know more about what leads to sales, Google Analytics is perfect, you can also see what makes people push away from your page so you can fix it. Google Analytics also gives you the opportunity to see what audience you reach, so you can tailor your marketing more specifically to the ones that are most interested and most likely to take action on your website.
Mobile light
Businesses can no longer count on potential customers using a laptop when they use their website. Most of what we previously needed a PC to do, we can now do on our phones. Therefore, it is important that the page is as easy to use on mobile as on desktop. It is also important that it is easy to navigate and to get the information the customer is looking for.
Provide the information the customer needs
It is quickly done to end up only writing content for SEO, and this is of course important. But it's also a good idea to focus on content that gives the customer answers to things they might be wondering about. Create articles that highlight keywords and headlines so that the customer can easily find the information.
Taxation is not very advantageous if we compare it to neighboring European countries, or better yet, to tax havens that impose very little corporate tax. It is in this context that many entrepreneurs wish to export their structure through an offshore company. The term refers to the fact that the company is located beyond the borders of its own country. The formalities can be more or less complex depending on the places chosen to set up its structure. Here is an article with the best countries for the creation of offshore companies. The Offshore Company is the best option there.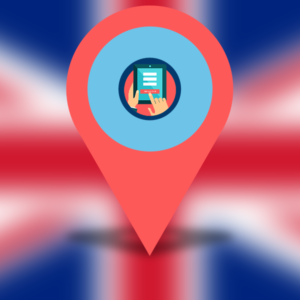 First, choose the place
Before knowing how to start an offshore business, it is important to know where will be the place to start your formalities. These may vary by country, and it will then be up to you to take a look at the necessary steps depending on the location. Be aware however that one can set up his business in many islands, such as Seychelles which are rather advantageous, but also in Costa Rica, or in the Cayman Islands for example. We can also opt for China like many French people, who settled more in Hong Kong to become an entrepreneur. In the United States, Delaware is the most attractive conditions for setting up an offshore company.
To get all the information concerning setting up your offshore company in all these places, know that there is a site that describes all the steps to take, it is societeoffshore.fr. Here you will find a very complete summary for all the islands and countries where it is fiscally advantageous to create a company. With a few clicks, you can compare and understand how these countries work before you get started. Once you have taken a look at all these tax havens, you will simply have to carry out the steps indicated, but also to open a bank account on site of course.
The creation of an offshore company allows mainly paying less tax. If you live in a country with a high tax burden, creating an offshore company allows you to optimize your income. Many often mistakenly believe that this type of company mainly concerns those with large capital. Obviously, there are eligibility criteria to respect to set up an offshore company. But it is a constitution that concerns several categories of persons and commercial activities.
What is an offshore company?
The offshore concept is closely linked with the concept of tax havens. These are in particular countries in which companies are entitled to more attractive taxation in order to make their business grow quickly. An offshore company is, therefore, a company which sets up in one of these countries, through a foreign national. In the majority of cases, the latter seeks a more flexible tax and legal field, while legally carrying on his business. The creation of an offshore company is regulated by decree, issued by the International Law Conference in The Hague. Legal texts and international conventions also regulate this type of company.
Who is interested in setting up an offshore company?
Creating an offshore business allows entrepreneurs to start a professional activity, without having to invest a large sum of money in the establishment of important infrastructure. An offshore company allows, in particular, reducing tax charges and benefiting from simple management.