Social Media Options for the Best Marketing Deals Now
Social media has become an integral part of the life of modern society and has also significantly affected the development of marketing and the interaction of companies with consumers. They allow organizations to directly interact with the audience and receive from them all the necessary and most complete information, which gives small or large companies the necessary understanding of the market and the ability to develop better marketing strategies. From Social Media you can have the smartest option now.
The Aspect of Social Media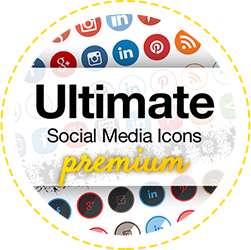 Social media is gradually becoming an important marketing tool that provides companies with great opportunities to interact with their consumers and to explore their needs. The development of the Internet and social media provides easier access and dissemination of information, as users themselves are the recipients of information, as well as the creators of the content.
Therefore, we can conclude that social media are special online platforms whose work is supported by the interpersonal interaction of people. Social Media Marketing is a process of drawing attention to a brand through social media. Also, social media marketing is aimed at creating content that would attract the attention of users and encourage them to share already with their readers. Thus, information about the company is distributed from user to user and causes more trust, as it seems that it comes from a familiar and reliable third-party source, and not from the brand or company. Therefore, this type of marketing is similar to the term "word of mouth".
The Importance of Social Media Marketing
Social media marketing is a type of internet marketing that is used in various social media to achieve the goals of marketing communication and branding. Social media marketing is mainly aimed at posting and sharing various types of content in order to achieve marketing goals. Social networks allow consumers to interact; they are a very effective Internet tool for exchanging information between people. Social networks are the main variety of social media. Social networks are platforms for communication and interaction that contribute to increasing trust between communities of people. Any website or online platform that allows users to share their opinions, views, content, and also encourages interaction and building communities can be classified as a social network.
The most popular social networks are Facebook, Instagram, YouTube, Twitter, Classmates, as well as WhatsApp, Telegram instant messengers. Social networks have significantly changed the way information is disseminated, making sharing it a very simple process.
It is also worth noting that the unique features and tools of social media and their enormous popularity have influenced marketing and advertising. Social media also affect consumer behavior: how they consume information as post-purchase behaviors, such as behaving after purchase, for example, write reviews or express their dissatisfaction and dissatisfaction with product experience [4, p. 358]. Social media is "a group of Internet applications based on the ideological and technological foundations of the Web 2.0 platform, and allowing you to create and share user content".
The Scholarly Options
Scholars Kaplan and Heinlein also note that social media has many advantages, as it helps to establish a strong connection between companies and consumers, to develop their relationship in a timely manner and, most often, at low cost. Other important functions of social media are the influence on the perception, attitude and final behavior of consumers.