This winter, save your cars with right car cover
As the winter is on its way, you may need to take extra care of yourself and your properties to keep them safe and away from any possible harm. If you are a car owner parking your car outdoors, then you will have to take extra care to maintain your car in good condition. Especially when you have severe snowfalls, cleaning your cars and scrapping off the snow every morning may become a tedious task. So the best idea will be to get outdoor car covers to protect your car during winter. A car cover can help you to keep your car safe and relieve the stress of cleaning it every morning.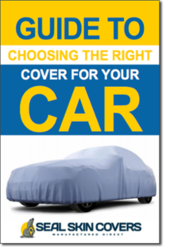 Advantages of using a car cover
Keeping a car covered has several advantages, primarily when your car is parked outdoors.
Cleaning a car may be time-consuming, especially when it is covered with snow or excess of dirt. But a car cover can keep your car in good condition and save the cleaning time.
It keeps the paint intact by acting as a barrier between the delicate paint and harsh weather. Excess of moisture or dirt on the surface of the car may spoil the paint and its texture. But a car cover can avoid these damages and keep your car like brand new.
It can also protect your car from minor scratches or dents that may be caused accidentally by trees, dust or animals and birds in the parking area.
It also serves as a theft deterrent. Generally, thieves are determined to finish their work very swiftly. So it is very unlikely that they spend time on unlocking a covered vehicle.
When your car is exposed to excess snowfall, a viscosity of fluids such as brake oil, gear oil and engine oil may deteriorate faster than it's actual life. But if your car remains covered the trouble of fluid thickening can also be curbed.
How to choose the right car cover?
Though there are different types of car covers available in the market, not all of them will be of the same quality. One must carefully examine every major and minor detail before purchasing it.
As you choose a car cover for the winter season, it is always better to go for a thick one. This will help you to keep your car warmth during freezing winters. A thick cover will always be able to withstand normal pressure without causing any wear and tear. Also, ensure that the cover is designed so as to cover the entire body of your car.
But if the cover is too thick, then it may be difficult to store it inside your car and may provide no breathing space for your car. In such cases, you will be able to use this covers only at home and it may not be portable.
When you use the right cover for your car, it will increase the performance of your car even in winter. And as your car is maintained in good condition, you will have good resale value too. So choose the right car cover based on the area where it is parked and the weather conditions.